St. Vincent Place serves the homeless & poor (men, women, teens & children & aboriginal families) by providing them with shelter, clothing, food, household essentials & compassionate attention. The Food Bank & Soup Kitchen serve over 4,000 clients and provide up to 160 hot meals twice a week.
The emergency shelter is the first point of entry for all males 18 years + who are homeless in our community.
December 2021 – February 2022
$9,925
The Salvation Army provides emotional, spiritual, physical support to anyone who walks through its doors. The Salvation Army food bank provides food to many individuals and families in need living in Sault Ste. Marie every month.

St. Paul's Food Bag Programme
Through this amazing program, St. Paul's has been quietly offering assistance to their neighbours since 2015. Funding has largely come from the congregation, with support from some other faithful donors.
Since its inception, the program has provided over 8,500 bags of food to families and individuals. The program runs on alternate Tuesdays. Each bag includes about $10 in groceries, so every donation from you will have an impact..
Thanks to your generosity, St. Paul's has been able to add protein items to their biweekly food bags.
October – November 2020
$9,775
​SSM Helping Hands is a non-profit organization committed to collecting, organizing & distributing donated household items, clothing and other gently used items to those in need in the community.
SSM Helping Hand's mission is to assist in poverty reduction by providing basic household items to persons of low income by establishing, operating and maintaining a depot of donated goods. At the depot they provide basic necessities such as clothing, toiletries, bedding and other such items to low income community members and to those who have been displaced from their homes.
The Algoma Autism Foundation (AAF) is an incorporated not-for-profit (registration #869475-3), launched in 2013 to address the needs of individuals with Autism Spectrum Disorder (ASD) and their families.
The Foundation is 100% volunteer and 100% local. All monies raised stay in the community.
THRIVE Foundation Family Assistance Fund
November 26, 2019
$1​1,760
The mission of THRIVE is to empower children and their families to reach beyond what ​is expected toward the extraordinary.
THRIVE Child Development Centre helps children and youth with diverse abilities achieve their highest potential through programs, services and clinics such as: Professional Therapy, Respite Care, Preschool Inclusive and Early Learning Resources, Seating and Mobility Clinic, Assistive Communications Clinic, Transition Clinic, Feeding and Swallowing Clinic, and much more.
September 10, 2019

$14,752
The Twinkie Foundation helps local families who have to travel with their sick or critically ill children to medical facilities outside of SSM.
In their words... "We help with financial assistance for meals, lodging, accommodations and other incidentals including taxis and parking. We can't take away a child's illness; however, we can help alleviate some of the financial stress incurred by families who have to travel to other cities for medical appointments and treatments. "
Twinkie was founded by Greg and Karen Lefave -- here is a video with more information. https://www.youtube.com/watch?v=oGYPlUPDMkQ
The Adult Day Program has been providing services for 30 years! The program offers supervised activities in a home-like setting for individuals with memory impairment.
The goal of the program is to maintain the individual needs of the client while enhancing and reinforcing basic living skills, all while giving caregivers a much-needed break.
All activities are geared to the clients' abilities and are adapted to compensate for those memory or physical issues the client might have.
Christmas Cheer Sault Ste. Marie
February 19, 2019

$14,000
The Christmas Cheer program provides a Christmas dinner and gifts for our neighbours in need.
In 2018 1,675 families were served and the incredible volunteers donated over 31,000 hours to give the gift of Christmas Cheer in Sault Ste. Marie.
Special Olympics Sault Ste. Marie
Special Olympics SSM was founded 45 years ago. Sault
Ste. Marie has over 100 Special Olympic athletes, aged 11 to 65+ years, and about 40 volunteers, including coaches.
The Special Olympics movement was founded by Eunice Kennedy Shriver, inspired by Dr. Frank Hayden, a Canadian researcher, at the University of Toronto, in the 1960s.
Dr. Hayden studied the effects of regular exercise on the fitness levels of children with an intellectual disability, and shattered the prevailing mindset that disability prevented children from fully participating in play and recreation. Dr. Hayden proved that it was simply a lack of opportunity to participate.
Our local athletes participate in bowling, curling, snowshoeing, cross country (nordic) skiing, track and field, swimming, baseball and floor hockey. A new programme for 2-7 year old athletes will start this fall, and there are ambitions for figure skating and ice skating, if coaches and funds are found.
The Special Olympics SSM volunteers raise funds to cover transportation, uniforms, equipment, overnight trip accommodations, etc. and hosts an Annual Awards Banquet for our athletes.
Spinal Cord Injury Sault Ste. Marie
Spinal Cord Injury's essential goals have been intact since 1945, when our founders, having sustained spinal cord injury, returned to Ontario from the Second World War and rejected institutionalization as their lot in life. That spirit of moving boldly forward, of living the life you choose in spite of overwhelming challenges, characterizes our charity today, thanks to our active, caring community.
OUR VISION
People with spinal cord injury living the life they choose in a fully inclusive Ontario.
OUR MISSION
We deliver and champion excellence in service, support and advocacy for people with spinal cord injury.
The heart and soul of Sault Search and Rescue is the dedicated volunteer workforce consisting of skilled searchers, pilots, divers, search coordinators and others, including mechanics, cooks, instructors, communication specialists and essential support personnel who contribute their skills at no cost.
During a typical year, Sault Search And Rescue logs over 4000 volunteer hours and responds to land, marine and air search & rescues, numerous community service events and many training activities. Sault SAR share's it's skills and experience through affiliation with OSARVA (Ontario Search And Rescue Volunteer Association), CCGA (Canadian Coast Guard Auxiliary), and CASARVA (Canadian Air Search And Rescue Volunteer Association).
Through Project Lifesaver search and rescue agencies are trained to help locate clients who wander due to Alzheimer's, autism or other conditions before they fall victim to the elements, accidents or predators.
Clients registered with Project Lifesaver wear a personalized bracelet, a one-ounce battery-operated radio wrist transmitter which emits a unique, automatic tracking signal every second, 24 hours a day. The programme is available between Montreal River and St. Joseph Island.
Meals on Wheels has been making a difference in the lives of seniors and persons with disabilities in Sault Ste. Marie for over 44 years. They are the lifeline that 115 adults in the community rely upon every day.
Meals on Wheels was started by the ladies of the Maycourt Club on February 24, 1973. For many years, these dedicated ladies packaged and served the meals completely on a voluntary basis. For the past fourteen years, the program has been run by a paid coordinator out of the F.J. Davey Home. The North East Local Health Integration Network subsidizes the program and the recipients make a co-payment.
Meals on Wheels volunteers are the backbone of the program. Collectively, they logged over four thousand volunteer hours last year and delivered over twenty-six thousand meals. Volunteers bring a human touch to the front door of Sault Ste. Marie's most vulnerable citizens. Meals on Wheels volunteers treat each client with respect and dignity. They go above and beyond by bringing the garbage to the curb, bringing the mail in, fixing the remote when it doesn't work as well as dialing 911 when faced with a fall or emergency and staying with the client until help arrives. Meals on Wheels volunteers have seen and done it all, with patience and a smile.
Seniors, veterans, persons convalescing, persons with disabilities and caregivers qualify to receive a hot, nutritious lunch daily.
Our clients have included seniors over the age of one hundred to a young mother convalescing who's three children were excited about eating a 'T.V. dinner' every day!
Meals on Wheels issues receipts through the F.J. Davey Home Foundation. Registration No. BN87099 1718 RR0001.
No Limits Adaptive Ski Association / SkiAbility Algoma
These fantastic groups are dedicated to ensuring persons with disabilities have an opportunity to try downhill skiing (No Limits) and water skiing (SkiAbility Algoma).
The two groups operate autonomously, but are "sister organizations," with shared values and many of the same volunteers.
No Limits operates out of Searchmont Resort, with 21 volunteers and certified instructors. Their annual budget is $13,000.
No Limits is a registered charity (845831841 RR0001).
SkiAbility Algoma runs from Bell's Point, with 24 volunteers and trained instructors. Their annual budget is $7,000.
Each group has 10 seasons under their belt.
Both provide wheelchair-accessible transportation and on-site attendant service at no additional cost to participants.
This approach is unique in Canada - no other programme in the country provides transportation and on-site attendance services!
Both are funded by sponsors, donations, fundraising and user fees. Both strive to keep user fees as low as possible, to reduce barriers to participation.
Funds raised through 100 Women SSM will make a tremendous difference to the maintenance and expansion of each programme.
Women In Crisis (Algoma) is a safe and supportive shelter for women who have experienced abuse and their children. Emergency shelter is available 24 hours a day, 365 days a year.
Women In Crisis opened its first home at 123 March Street in March 1979, thanks to the tireless efforts of Tony van den Bosch and Terry Shamess and their supporters. The March Street location accommodated 12 residents (women and children).
Just 12 years later, in January 1991, a new 24-bed home on Oakland Avenue opened.
There is a significant demand for shelter and services. In 2016:
- emergency shelter was accessed by 288 individuals, both women and children;
- 24-hour telephone and/or walk-in support was accessed 3,325 times;
- family court and transitional housing support services were provided 1,441 times;
- individual counselling services were provided 2,039 times.
Financial pressures: WIC would like to secure funds to install a safe in each woman's closet. Each woman would then be able to access her valuables as desired, without staff assistance. Currently, women staying in the shelter must wait until staff are free in order to retrieve valuables stored in the office.
WIC would also like to completely redo the childcare playroom. The flooring is lifting, and it needs to be painted. WIC also needs new furniture in the family room. The furniture is 10 years old, but with the high traffic, the wear and tear on it is badly visible.
April 25, 2017

$17,575
Pauline's Place, a 19-bed shelter, provides emergency shelter and basic necessities to youth (male ages 16-17, female ages 16-21), women, and families in Sault Ste. Marie.
Pauline's Place also assists their clients in acquiring safe and affordable housing and connecting them to other needed services.
Pauline's Place opened its doors in May 2004, as an 8-bed youth shelter. It was named in honour of the late Pauline Wilson-Robinson, a registered nurse and social worker dedicated to helping youth in distress.
Since then, Pauline's Place has expanded to help meet some of the needs in our community.
Since 2004, 2,500 youth have stayed at Pauline's Place.
In 2016 alone, 46 youth, 49 women and 44 families were housed, fed and assisted by Pauline's Place. Pauline's Place cared for all these people in 2016 on a bare bones budget of $350,000.
With help from 100+ Women Who Care SSM, Pauline's Place would like to restore programming for youth lost due to cuts in government support.
This programming could include daily activities, such as teaching clients life skills - cooking, cleaning, budgeting, and maintaining housing, as well art & cultural activities. Funds could assist with apartment start-up costs, offered to clients leaving the shelter (cleaning supplies, household items, furniture, new bedding and fresh food boxes).
Breaking Away was established by parents in Sault Ste. Marie in 2004 to help their adult children with developmental disabilities.
Once an individual with developmental disabilities turns 21, there is little to no government support for that individual. Parents often struggle to protect their child's independence and quality of life.
Breaking Away was created by parents to help their children break away from limitations imposed by a lack of opportunity and by others' perceptions of their abilities.
Breaking Away runs Mon-Fri ,10:00-5:00, in the Mount St. Joseph Learning Centre. Individualized programmes
aim to help each student achieve their maximum potential, to build and to maintain skills, and to participate in exercise, social and recreational activi​ties.
Students participate in weekly meal planning and grocery shopping, swimming, crafting, and exercise programs, such as swimming, gymastics, zumba and yoga. Students go to the mall for lunch twice per month, and the library and bowling alley once per month. Students remain active in the community, including by participating in seasonal community events (Festival of Trees, Bon Soo, Rotaryfest, etc).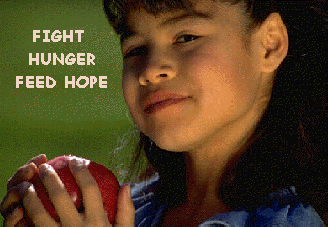 The Soup Kitchen is a registered charity (#133119131RR0001) focused on meeting the needs of those who live in poverty.
The Soup Kitchen provides a safe place to eat, socialize, get information and attend programs; provides a nurturing Children's Program offering education, recreation and social activities; and advocates on social justice issues.
The Soup Kitchen serves between 1,600 and 2,100 meals per month, serving 70 – 100 individuals daily. The Soup Kitchen served 2,236 meals in April 2016, up 60% from 1,411 in October 2015.
The Soup Kitchen also provides food for church meal programs and about 20 service agencies which then distribute this food to their clients.
The Algoma Autism Foundation (AAF) is an incorporated not-for-profit (registration #869475-3), launched in 2013 to address the needs of individuals with Autism Spectrum Disorder (ASD) and their families.
The Foundation is 100% volunteer and 100% local. All monies raised stay in the community.
The AAF has used donations from 100+ Women Who Care SSM to purchase RF beacon bracelets for children who wander/are a flight risk.
The AAF organizes Sensitive Santa in partnership with the Station Mall, and Trunk or Treat in partnership with multiple community partners, so children with ASD and their parents can participate in simple but important childhood milestones which might otherwise be impossible to manage.
Since 2013, the AAF has donated $16,000 in equipment to local schools, including special needs trampolines and swings, and iPAD minis for local students who are non-verbal. The AAF also organizes and supports recreational activities such as a gymnastics programme.
/